Featured photo: Dr. Mitch Schulte is giving the keynote presentation at the opening of our Mars exhibition at Stonehenge Aotearoa.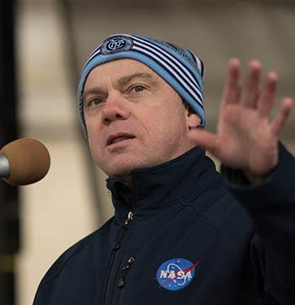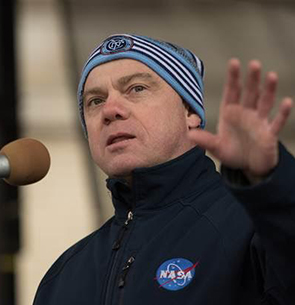 Dr Mitch Schulte
Dr Mitch Schulte traveled to New Zealand in September 2018 to take part in Synergies in Space Mission to Mars, then had a series of talks at University of Canterbury, Space Place at Carter Observatory, Massey University, Roslyn School, Ross Intermediate, Freyberg School, Russell Street School, Palmerston North, and Victoria University of Wellington.
In June 2018, we were very lucky to have Dr. Mitch Schulte as a featured speaker attending the Astrobiology Australasia Meeting AAM 2018 held in Rotorua in June 2018. Before that he attended talks in the Lower and Upper Hutt schools, along with colleague Lindsay Hays.
As a researcher, Mitch has focused primarily on understanding the geology and geochemistry of hydrothermal environments and the life that inhabits them. He also is interested in biosignatures and life detection in ancient Earth and extraterrestrial samples.
Mitch Schulte is a Program Scientist with the Mars Exploration Program in the Science Mission Directorate at NASA Headquarters in Washington, DC. As a Program Scientist, Mitch is responsible for and manages the science content of a number of NASA's Mars missions. Currently, he oversees the Mars Exploration Rover (Opportunity), the U.S. contribution to the Mars Organic Molecule Analyzer (MOMA) instrument on the European Space Agency ExoMars rover mission, and NASA'ss Mars 2020 Rover mission. He is also the lead scientist for for the Mars Data Analysis and Habitable Worlds Programs for the Mars Exploration Program and Planetary Science Division. He has an A.B. and a Ph.D., both in Earth & Planetary Sciences from Washington University in St. Louis, Missouri.